Introduction
Fiverr is one the largest freelance providing company that helps the entrepreneurs to focus on growth and create a successful business at affordable prices. Fiverr is a freelance services marketplace or a platform that helps the employers find talent for their projects. The service facilitates meetings between employers and freelancers who can help them in their marketing efforts.
This platform helps the entrepreneurs to get in contact with the freelancers who can help them with various types of works by their extraordinary skills and talents. In this way, they get to meet up their ideal skills sets and rates which will suit their needs. This excellent crowd-sourcing website features a total transparency.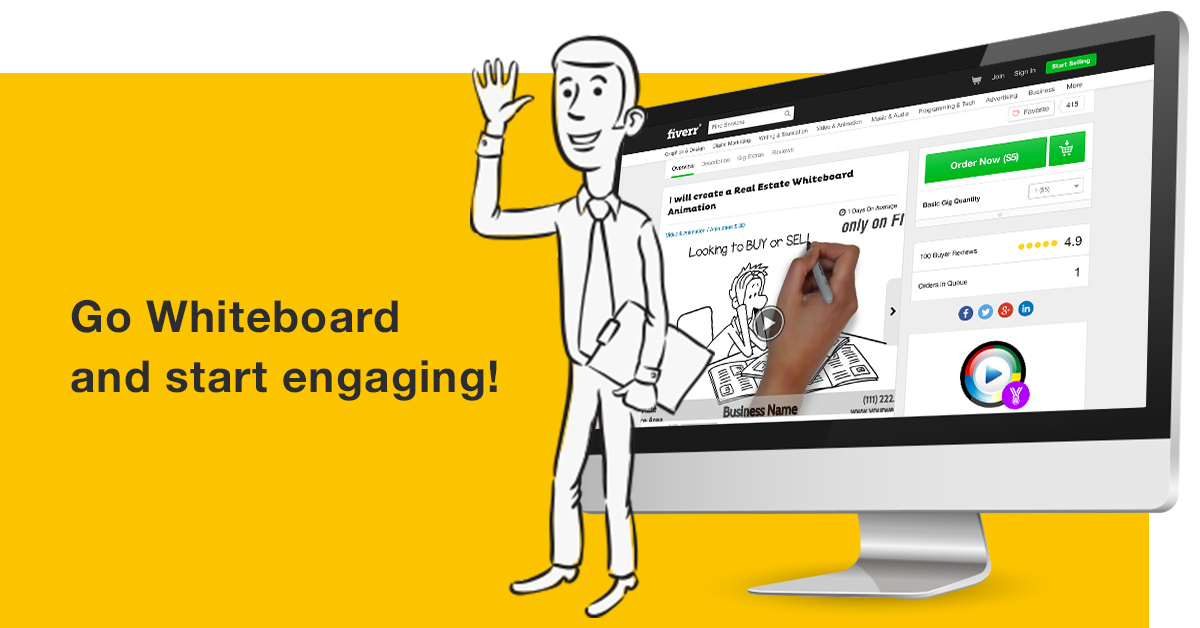 A freelancer's profile can be accessed with their reviews and working experiences. This makes the buyers easy to select the perfect freelancer for his work.
Fiverr offers a variety of services starting at just $5. This system works by allowing the freelancer to post their services with samples or working experiences. Once posted, the buyers simply have to look on to the various posts and select the best individual for their needs. Some common freelance services on Fiverr include logo design, contract writing, and even virtual assistant.
Ways to Earn Through Fiverr
Freelancers on Fiverr are allowed to work on a range of categories. Several popular works through which freelancers can earn on Fiverr are listed below:
(1) Content Writing
If you are able to write quickly with a high-quality content, you can earn a lot of money over here. All you have to do is provide a high-quality content within less time, which can let your buyers visit again and again.
(2) Social Media Services
A freelancer can offer a wide range of social media services on Fiverr, which include Twitter posts, Facebook promotions or Google plus promotions. Entrepreneurs are very desperate to get traffic to their website. Hence, they won't mind paying you $5 for this work.
(3) Design Business Cards
Entrepreneurs are always in a need of business cards for their company and currently, there is a shortage of demand for people with fairly basic design skills who can design business cards. Thus you can earn from $5 up to anything that is offered by designing business cards.
(4) Logo Design
This is one of the most popular sections on Fiverr. Most of the entrepreneurs have been asking for different logos for their companies. So if you have a potential to design a good logo, you can easily earn $5 with one logo.
(5) Write a Review
Entrepreneurs are always in a need of good reviews for their services. So if you are a good writer who can knock out 400-500 words in very less time, this is probably the best job for you.
Freelance Services Offered by Fiverr
Fiverr offers a wide range of benefits to the entrepreneurs who need the services of a high-level freelancer. Several benefits and services are listed below:
(1) Product Category
This platform offers a wide range of products and services that are categorized into 12 groups. Some popular groups are stated below:
Graphics and Design

Writing and Translation

Music and Audio

Online Marketing

Video and animation

Advertising
Every category is further classified into subcategories. Buyers or entrepreneurs can explore these categories or can simply search for the keywords. Once they get a freelancer offering desired services, they can further hire them from a price range starting from $5. Anyhow, if you wish to have enhanced services or faster deliveries, the price gradually increases.
(2) Huge Benefit for Freelancer
Fiverr has a wide range of competition like Upwork, Freelancer and many more. In this competitive world, to make their own significance, Fiverr has managed to provide lower fee charges starting from $5.

As a result of this, many freelancers have switched to Fiverr hunting for freelance work a lot easier. Another good thing is that freelancers actually get paid to do what they love to, making the work a lot more fun.
(3) Transparency
On Fiverr, the employers are capable to view all the necessary information about a freelancer. This includes reviews, rating, skills, number of jobs or gigs completed, cancellation incidents and almost everything about the freelancer. This helps the buyer to hire a freelancer confidently, knowing the kind of work they are potentially dealing with.
(4) Security
While buyers or entrepreneurs are searching for freelancers and checking out their profiles, the personal details of the freelancers are kept confidential. The platform only displays that information which will help the buyers understand more about the potential of the freelancer.
Moreover, the platform does not share details of any buyer or seller with any third-party. All the privacy will be protected and kept confidential, allowing them to conduct transactions peacefully.
(5) Private Communications
While the buyer finds his freelancer offering the required services, during the hiring and collaboration process Fiverr provides avenues for both of them to communicate effectively and privately.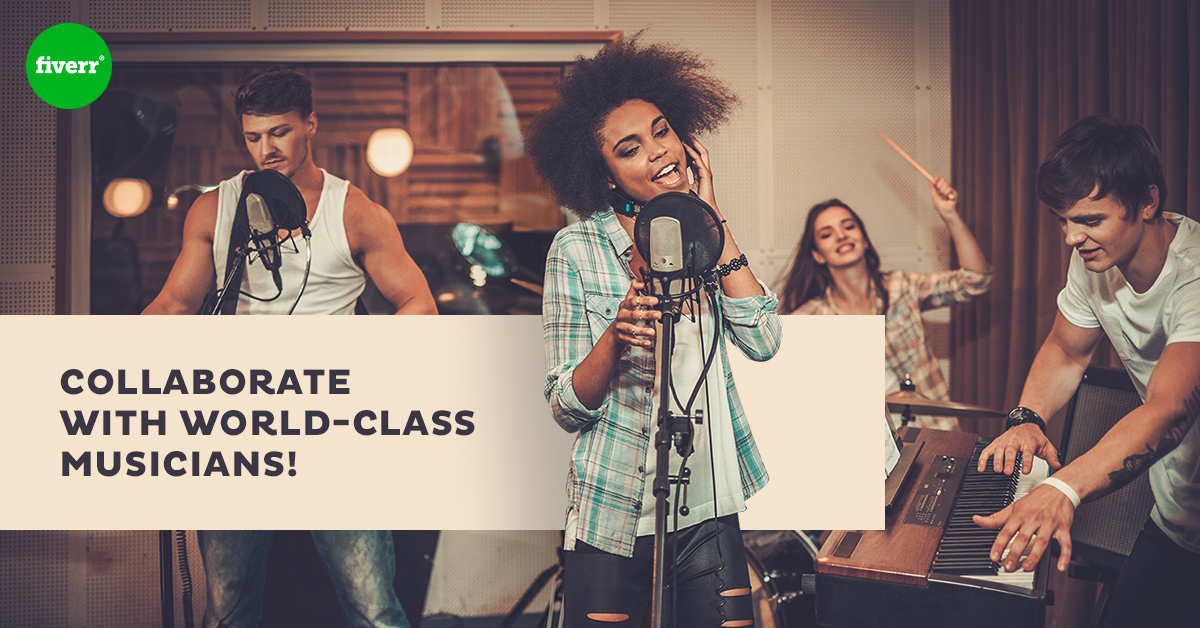 Both parties can chat on a secured platform to make sure that the project details remain between the buyer and seller. Also, due to this communication, buyers can identify the potential and nature of the freelancer.
(6) Safe Transaction
All the financial transactions take place on Fiverr itself. The platform assures users that their financial data is safe and secure from the hacker's eyes. This assures the buyer that their financial information is not being compromised. Payments will be made through bank transfers, credit cards or other forms of electronic payment methods.
Conclusion
All these services and features offered by the platform makes it one of the best freelancing service providers in the world.