Web hosting is a process which allows individual as well as an organization to rent or buy a space to publish website or blog on the internet. The process of hosting needs continuous power supply and power backup, IP Address and hardware maintenance as well.
The place where websites are hosted is known as a 'Server'. Apart from this it also served up websites and content over it. Here are few types of web hosting you can follow.
Whenever users wanted to visit your website, they simply have to put the web address on that particular website into a web browser. The user's computer will find out and connect web address to your server and provides the webpage data to them from a browser.
There are different types of web hosting available and you can use it as per your needs and requirements.
Below mentioned are the different types of web hosting details:
1. Shared Hosting
Shared hosting is a fundamental form of web hosting in which you have to share a server with many other website owners. Unlike another web hosting, it is cheaper because charges are contributed amongst all users. In this type of hosting both physical server and software applications get shared with the server. You will avail an account into the host control panel which runs the number of websites on the same server.
It is commonly used for the purpose of website development and blogging. Shared hosting compatible with only limited hardware and including additional resources can affect the performance of the server. In this type of hosting service providers provides pages for many websites having an individual domain name from the server simultaneously.
It is well suitable for new websites having less traffic and does not go very well with websites having high traffic. The performance of this hosting is a little slower than dedicated web hosting.
2. Dedicated Hosting
In Dedicated hosting, your website has no need to share a server with anyone. You can avail individual server for yourself only. It is quite expensive than shared hosting but gives faster performance than other hosting because of less traffic of the websites from other website owners.
This is an effective solution for the websites which needs higher security and lots of system resources. Here you will get complete control over resources of the server.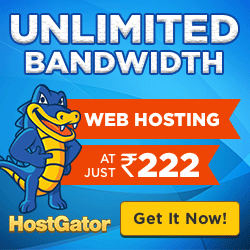 It is the most suitable type of hosting where one has to handle high website traffic. Owner of dedicated hosting is completely in charge of all resources and physical infrastructure. In this hosting one will get access to both hardware and administration as well.
It is expensive but worth of spending money due satisfying performance and speed. The notable benefit of this hosting is it allows complete control over software and security along with a server.
3. VPS Hosting
VPS means Virtual private server. It is a physical server housed between shared and dedicated hosting. Here you can allow resources which are not shared by other website owners on the similar server. It is housed in a data centre and the location of a particular depends on the hosting provider. VPS also works like an individual as well as multiple servers at the same time. Here clients get whole control over the hosting plan.
This type of hosting can also work as a dedicated hosting without paying an extra cost. It is cheaper than dedicated hosting and can be customized with the link of a user with the help of technical chops.
This type of hosting has its own Operating system and clients are free to install any software of their choice if they are using a local system through VPS hosting power is substituted overall accounts available on the machine and simultaneously part of resources are dedicated to the individual account.
4. Cloud Hosting
Cloud hosting is an advanced form of the web hosting. In this type of hosting the single website will operate on different connected servers rather than a single server used in other types of hosting. The resources necessary for the maintenance of the website is shared amongst more than one server in this cloud hosting.
Apart from this it also rendered according to the needs of clients. Cloud Hosting has become more popular in recent years due to exceptions performance and desired output.
These are different types of the web hosting one should know about. In simple words, we can say it introduce and avail your website on the internet for users. To keep your website visible and accessible on an internet you only need to be connected to the internet for complete 24 hours.
Anyone can get the help of reputed web hosting companies to reserve a place for your website on the server and an organization and individual looking for web hosting should have their own computer or server.